Kronosaur Productions is proud to announce the release of Transcendence 1.3, the latest and greatest version of the venerable game of space combat and exploration.
New Orchestral Score
Composed and recorded by long-time collaborator, Michael Tangent, the new soundtrack features over 40 minutes of original music. Every track evokes the grandeur and complexity of the Transcendence Universe, from the peaceful environs of Saint Katharine's Star, to the frenetic maneuvers of space combat.
The new soundtrack is available for free to all players. Download it now from the Multiverse catalog.
Improved Maneuverability
Transcendence 1.3 improves the maneuverability of all player ship by tripling the number of rotation frames (to 120) and by simulating rotational acceleration. These improvements give your ship precise aiming without sacrificing rotation speed.
Large Screen Support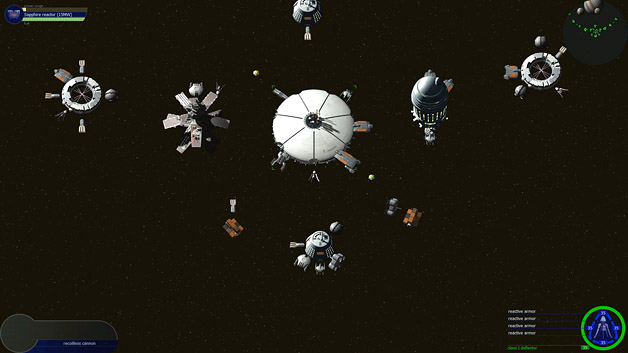 Version 1.3 supports the latest high-definition screens. The main viewscreen now extends to the edge of the screen, giving you the widest possible view of your surroundings.
Improved Effects
Transcendence 1.3 features beautiful new thruster effects, re-designed weapon effects, and critical sound effects.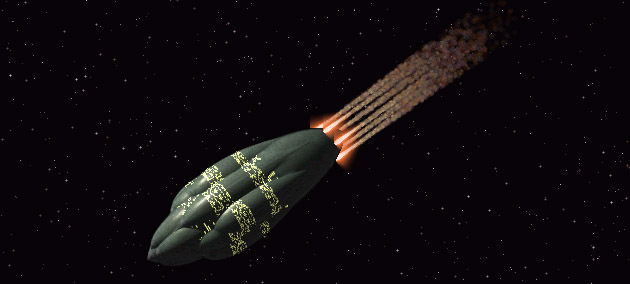 Introducing Benedict
In Eridani you meet Benedict, a loyal servant of the Sisters of Domina, who helps you develop the skills you need for your journey to the Core. But when Penitents attack a freighter on a mysterious mission, it's up to you to defend it until it can reach safety.
This short introductory mission sets up a new storyline, to be completed in the next release, that will take you all the way to Heretic, and reveal the secrets of the Penitent Order.